Roubler is built in the cloud on a single codebase so you can operate your entire Workforce & Payroll function on one system.
---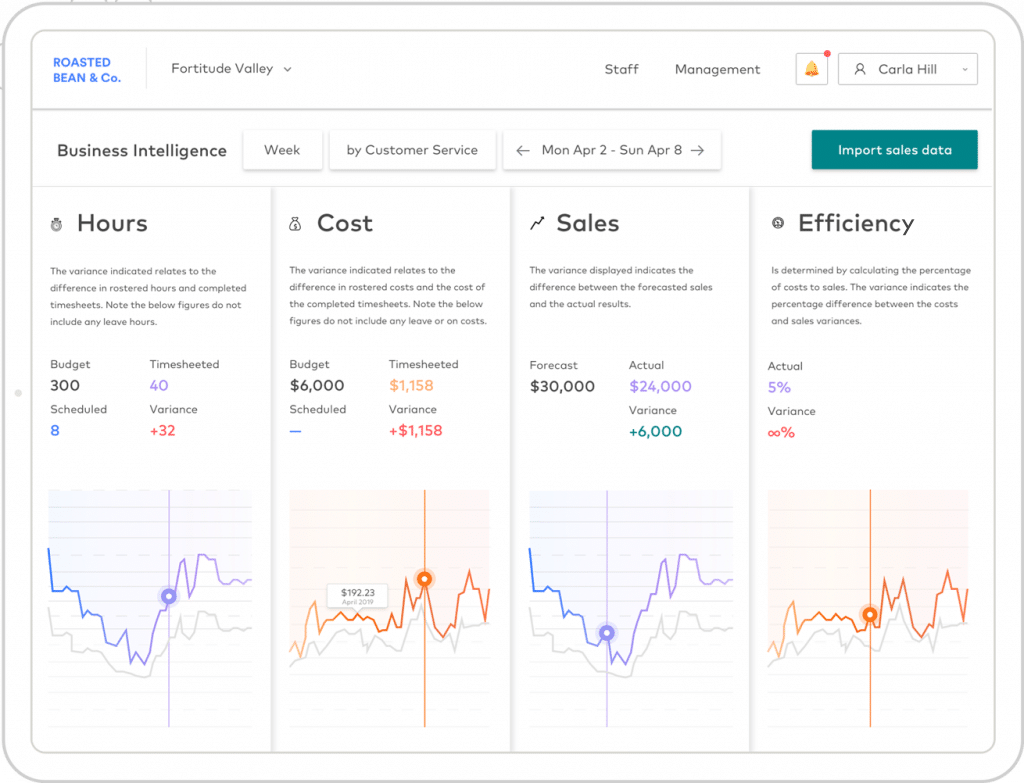 One insight.
With all of your data in one place, Roubler gives you the ability to view data across the employment lifecycle without the need to run and match multiple reports.
Access real-time business analytics via our standard dashboards, or work with us to integrate your POS and other systems to have the up-to-date insights you need to make timely and informed decisions at your fingertips.
One version.
Using cloud technology means that every customer is on the latest version of Roubler.
Our customers wait hours for updates, not weeks or months: we continually roll out updates to your software, and with each release your system automatically updates to the latest version. No disruptive upgrades. No need to wonder if you have all of the features that Roubler has available.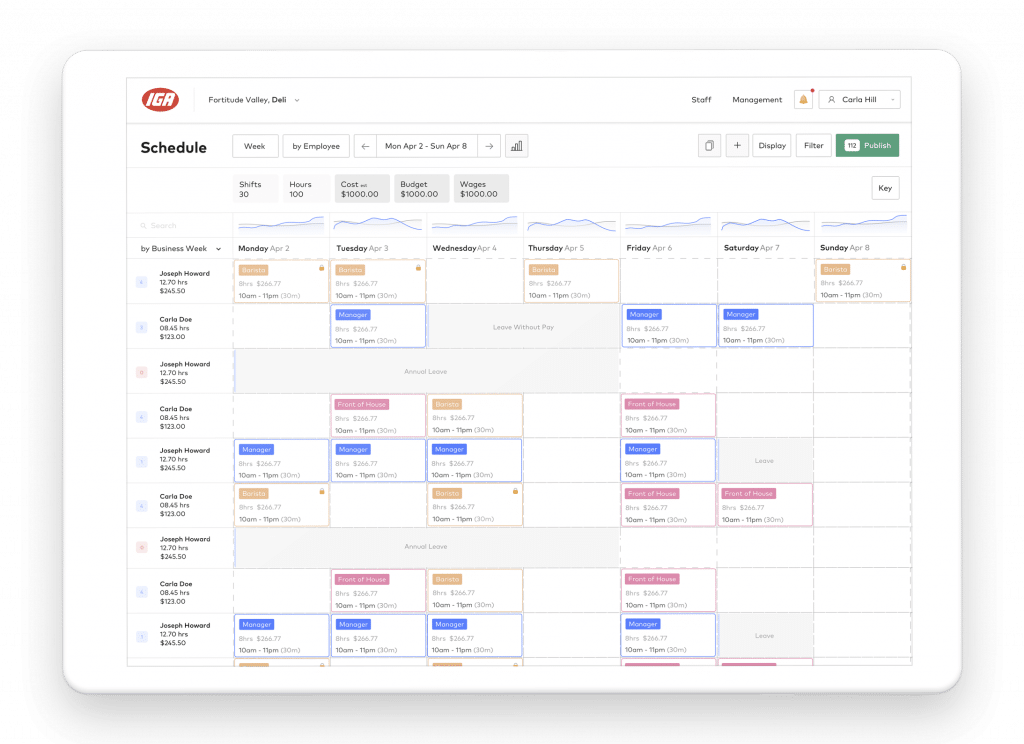 One team.
Our goal is to create the greatest workforce management software platform available. We truly believe that the only way to do this is to listen and work as a team with our valued customers to develop new features that align with their needs.
Our development teams, together with our Customer Success Managers, regularly engage with the Roubler community to seek feedback and ideas on existing and new innovations. In fact, over 60% of our new features come from customer ideas.