Our Time & Attendance software lets you set your rounding rules and grace periods through automatic approvals for timesheets so you only have to manage the exceptions – not the rules.
---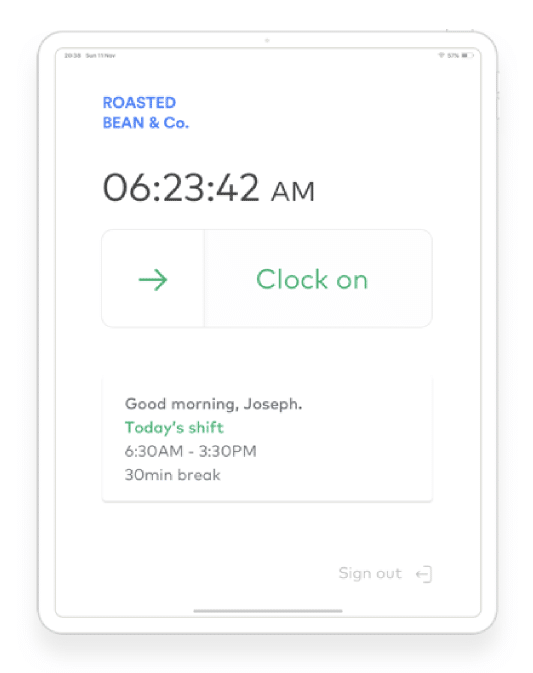 Use pre-set rules to speed up your online timesheet process.
We know that public transport and traffic delays, unexpected weather changes, and dishonesty on the part of employees means that people rarely clock in and out at the exact minute they are supposed to. Unfortunately, this results in longer T&A processing times while managers make tedious updates to timesheets to apply grace periods and rounding.
Roubler speeds up timesheet reviews and approvals with pre-set, automatically applied rules.
Set rounding rules – forward and backward – and grace periods that can be automatically applied to timesheets.
Choose from a variety of increments to suit your company's policy on rounding and grace periods.