Our live attendance dashboard helps you monitor employee time and attendance.
---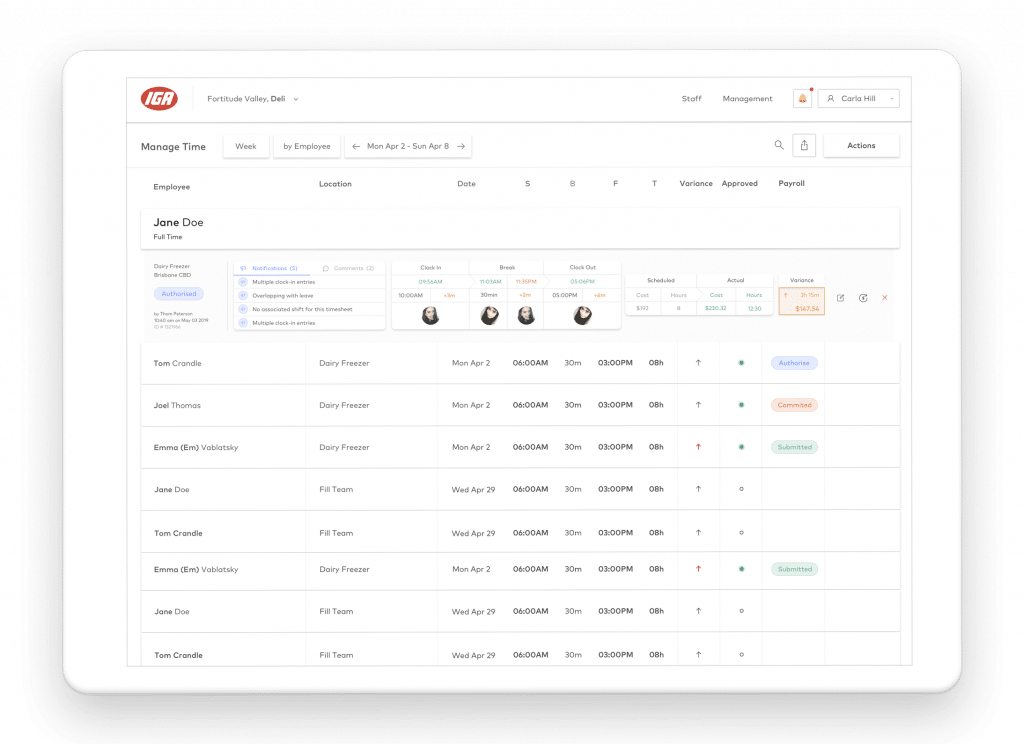 Make swift decisions with our real-time employee attendance dashboard.
Our time and attendance kiosks are synchronised with our managers portal so you can see in an instant which staff are rostered to work on the current shift, who is clocked in, who has clocked out, who hasn't arrived and who is on a break.
This time and attendance tool provides you with the management control you need to make swift decisions about your roster such as re-assigning shifts to cover absent employees, authorising overtime and requesting that employees work additional shifts.