Have full visibility of all your departments, work areas, and even separate stores or worksites all from the one Rostering tool.
---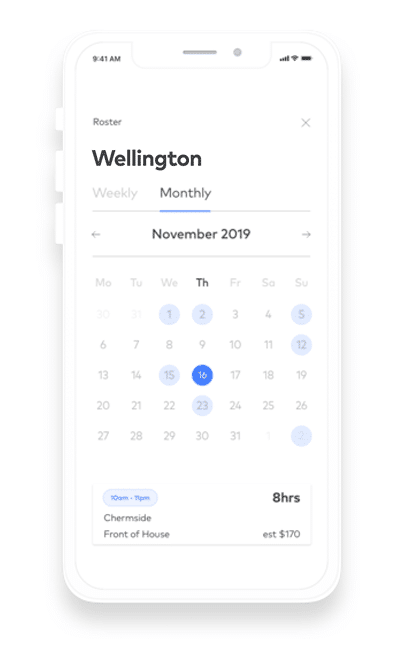 Easily view the rostering information you need.
Roubler's Rostering tool doesn't just help you create rosters, it's a powerful information tool. Filter your view of each roster by employment type, position type, shift type or location for a quick and easy way to assess the labor costs, head count, resource distribution, number of each role type rostered on and much more.
By seeing who is rostered for shifts – both past, present and future – you can make informed decisions about performance issues, identify trends and allocate staff more effectively.