Seamless one-click GO1 integration with Australia's best all-in-one HR & payroll system.
Roubler's all-in-one HR system automates employee onboarding, rostering, time and attendance, leave management and payroll with GO1 Online Learning Management System.
---
Roubler – your complete workforce management solution
Roubler is an all-in-one HR & payroll software that streamlines the entire HR and employment lifecycle. Roubler offers employers:
Roubler consolidates all your HR and workforce management functions into one easy to use, cloud-based platform, reducing administrative burden and giving you greater flexibility and control of your workforce in real time.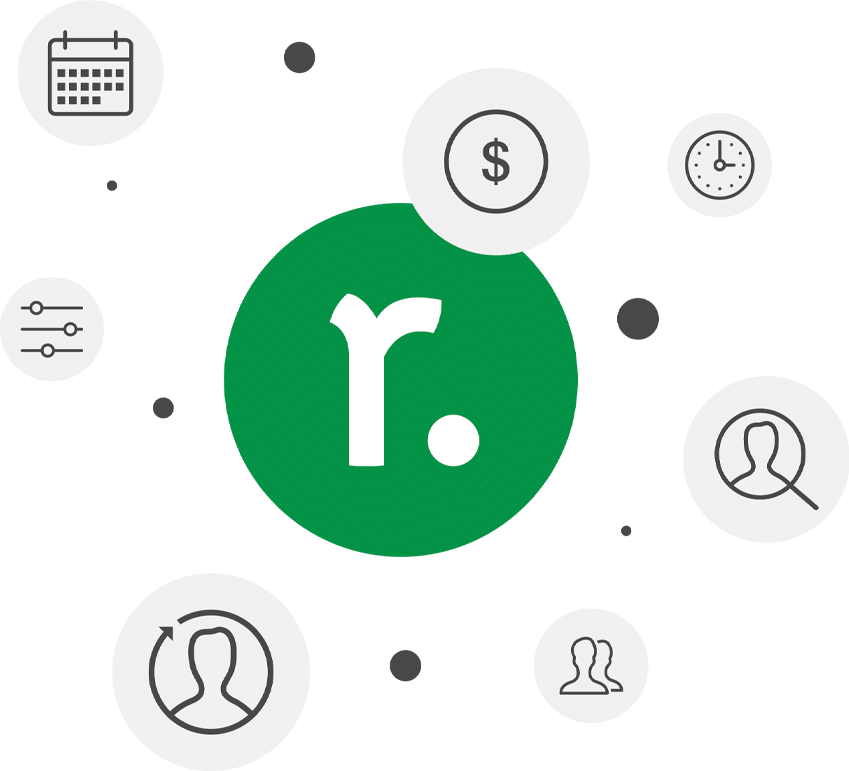 "Roubler works really well for us. The fact that it's one app, and all aspects are combined into that one app, from rostering to staffing to our staff logons – it just makes it so much easier for us to be able to find our information, and process our information all in one place. It cuts down on our wasted time, and allows us to focus on really driving the business, which is a key part of what we need to do."

– Joel McDermott, Manager at Potts Point Hotel and Roubler customer
Discover the power of an all-in-one HR system today
About GO1
GO1 is the world's largest marketplace of workplace training. GO1 helps you deliver the learning content you need – whether compliance, onboarding, personal development or selling – combined with the platform to manage your learners and track their progress.
Save time, upskill teams and reduce risk with instant access to over 1000+ off the shelf training courses for your teams.
Reduce risk with up-to-date compliance training courses developed and delivered by experts from around the globe.
Build your own custom training content quickly with easy-to-use course creation tools.
Upload your existing content to make course creation easier: GO1 allows you to upload SCORM, xAPI, PDF, video, Microsoft Office files (including DOCX and PPTX) and many more.
Get help 24 Hours a day, 7 days a week with our live help service so you don't lose any time waiting for a response.
Use our sophisticated reporting features to monitor learner progress, completion rates and results so you can continually improve your training content.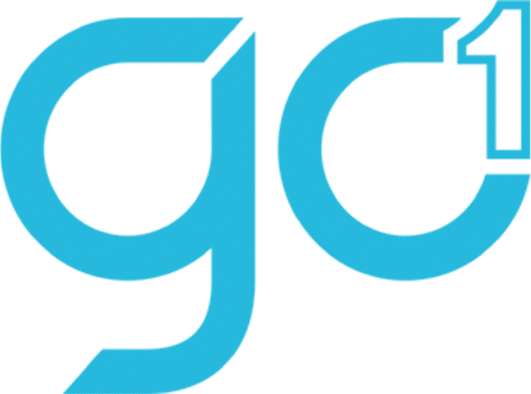 "We knew that GO1 had a fantastic library of premium content, which made things super easy for us to get ready for launch. GO1 Premium has allowed us to provide courses in both the soft skills space and tech space, and that we can curate appropriate content that's ready to go for our users, they're thrilled."
Renee McCoy, Capability Consultant HESTA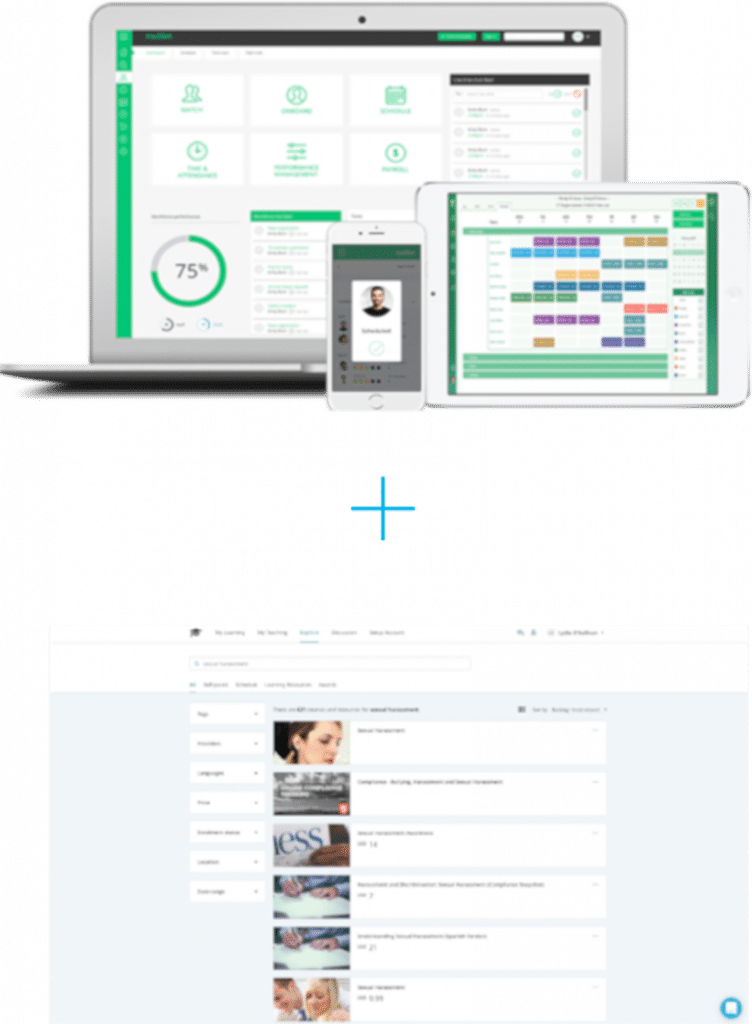 Why integrate Roubler HR Software and GO1?
Roubler HR Software and GO1 integrate seamlessly. Here are just some of the ways that the Roubler and GO1 integration can help you streamline and automate HR processes:
Single sign-on technology lets you access GO1 from within Roubler – no need to open and log-in to separate applications.
Automatically assign any number of GO1 courses to new hires after the completion of the Roubler onboarding process.
Track employee learning directly from Roubler.
Eliminate the need for multiple systems and multiple logins. Your management and employees will all gain the relevant access to GO1 seamlessly via Roubler.
Employee data is synchronised between Roubler and GO1 eliminating the requirement for double handling or manual data entry.
Roubler & GO1 integration FAQ
Below are some frequently asked questions regarding the Roubler and GO1 Integration. If you have any other questions, please feel free to get in touch.
Do I need a separate GO1 account?
Yes. GO1s Online Learning Management System module is additional to the standard Roubler package and requires a separate GO1 Premium subscription. We happily facilitate the introduction and integration process with GO1 for our customers.
How do I connect my GO1 and Roubler accounts?
GO1 will set up your account, migrating your existing content into their platform and training your staff.
When the system is set up, GO1 will notify us. Your Customer Success Manager will then activate the integration between Roubler and GO1, managing the data flow.
How do I access GO1 if I have a Roubler account?
You will access your GO1 account directly from Roubler using single sign-on technology enabled by Auth0. No need to sign in multiple times: we provide you a seamless experience between Roubler and GO1 while ensuring data in both accounts is kept completely secure.
What data can I see from GO1 in the employee profile?
Employee learning history
Employee learning status
Can I import data from another system into GO1?
Yes. You can upload documents in the following file formats: SCORM, xAPI, PDF, video, Microsoft Office files (including DOCX and PPTX) and much more.
We will always respect your privacy. We will treat your personal details with the utmost care, and will never sell your information to any third parties. If you choose to receive occasional updates and advice on how to grow your business you can unsubscribe at any time. View our
Privacy Policy
here.